In 2021, Beat acquired over 120 EV's to provide service in Mexico City, making electromobility available to everyone
An app that transforms mobility
Beat has been transforming "electromobility as a service" in Mexico since 2019. Last year, it purchased 120 Zero Emission EVs.
MaaS (Mobility as a Service) incorporates several modes of private transport plus micromobility through a digital interface. This concept has become one of the most innovative transportation trends in Europe. Now, thanks to Beat, Mexico is quickly adopting it.
The purchase of 120 EVs by Beat to provide service in Mexico City helps Mexico toward its goal of Zero Emission mobility. The company projects expanding its service to cities such as Monterrey, Guadalajara, Durango, Villahermosa, and Toluca.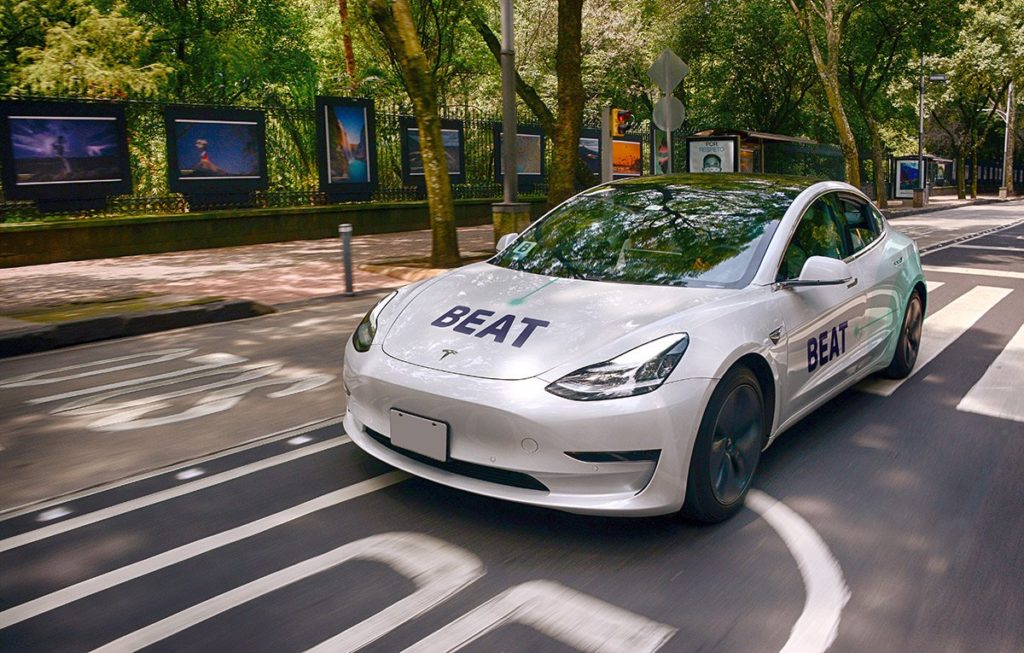 Mexico and its way to the Top of Latin America
Mexico is lagging behind Colombia and Brazil in the LATAM EVs adoption list, and this scenario is ideal for bold MaaS companies.
"In its first year of operations, these 120 Tesla EVs covered over 1,600,000 miles, saving over 260,000 gallons of fuel," explained Beat's fleet leader, Constantino Rodríguez.
Even though many doubted whether Beat could achieve acceptance of its bet on EVs, one in five users chose Beat Tesla. These users sought a commute in a less noisy and more sustainable vehicle.
It's worth pointing out that Beat drivers are not people looking for a way to supplement their income; they are in fact drivers with skills and training in efficient driving techniques.
The EVs currently used by Beat are Tesla Model 3s, an ideal vehicle for urban and suburban transportation with an autonomy just under 500 miles per charge.