Converting diesel fueled buses into electric units has become one of the most sustainable trends in electromobility. The next goal is to convert 70-passenger double decker buses.
The USA is making giant leaps towards electromobility. They are planning to launch double decker electric buses able to hold up to 70 passengers with an autonomy of over 100 miles.
The company behind this Zero Emission mobility project is Lightning eMotors. Their main innovation is to turn diesel-fueled buses into electric vehicles. Chile has a similar initiative for mining freight transport.
What will its role be?
In these double deckers, Lightning eMotors will include a powerful 640 kWh rechargeable battery pack, able to be fully charged in less than 6 hours. They have already signed an agreement with DHL to supply a fleet of 89 EVs.
This bus, the Van Hool TD925, already has its first buyer: All Aboard America, a charter service provider that specializes in business and tourist transportation. These units will be used in industrial clusters, while America gets used to the new normal post-COVID-19.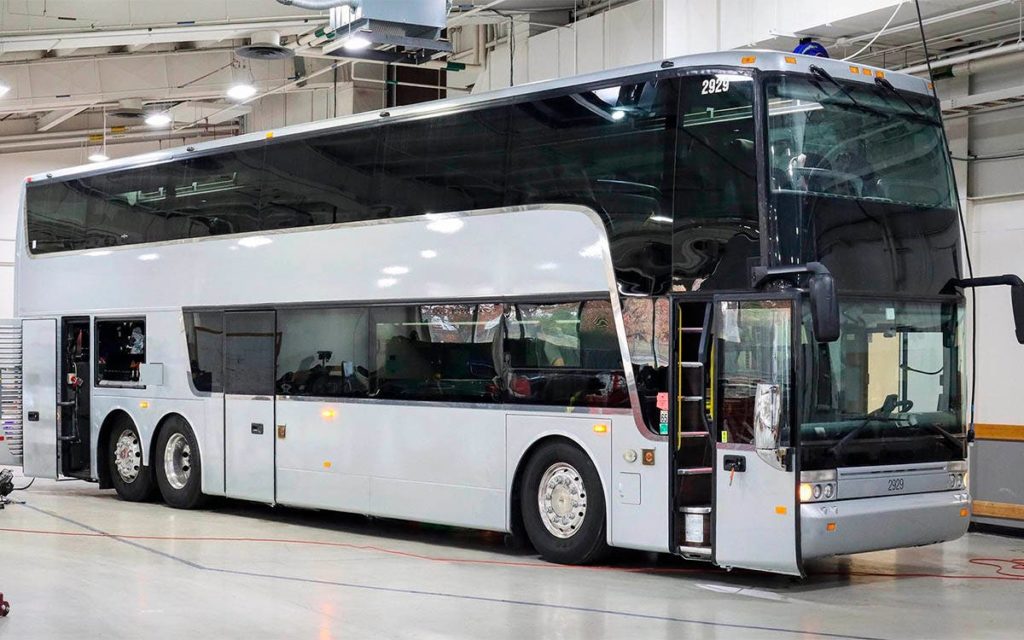 Tim Reeser, Lightning eMotors' CEO explained, "As we work more with businesses and college campuses, we see an opportunity to take our drive-by-wire technology to the next level and fully autonomize it for campus operation."
This Zero Emission, carbon-neutral transport vision looks to convert over 35,000 diesel-fueled passenger buses all over America, strengthening the transition towards electromobility.
The first Van Hool TD925 will begin operations in Anaheim, California for All Aboard America.