At 85% completion, Iztapalapa's elevated trolley over the Avenue "Eje 8 Sur" will open its doors in 2022, putting Mexico City in the lead on the electromobility front.
Iztapalapa's Trolebús Elevado (elevated trolley) currently is 85% complete and will represent electromobility-focused public transportation for Mexico City when it opens its doors in 2022.
It's a new Zero-Emission line connected with Chalco's Trolleybus, adding sustainable mobility benefits to Mexico City's east side.
How many people will it benefit?
Mexico City's Mayor, Claudia Sheinbaum Pardo, explained that Iztapalapa's Elevated Trolleybus Elevado will "bring new mobility alternatives to over 100,000 daily users."
This new electric transport will run over Eje 8 Sur Avenue on its Tracks I, II, and III.
While questioned about the delay on the work, Sheinbaum explained that "Steel and other materials have been scarce globally because of the gradual economic recovery in Asia and North America."
"We thank Iztapalapa's inhabitants for their understanding: the Elevated Trolleybus will be a Mexico City icon and will become a global standard; it's a piece of electromobility work that allows a quick, comfortable, sustainable alternative cheaper than a train."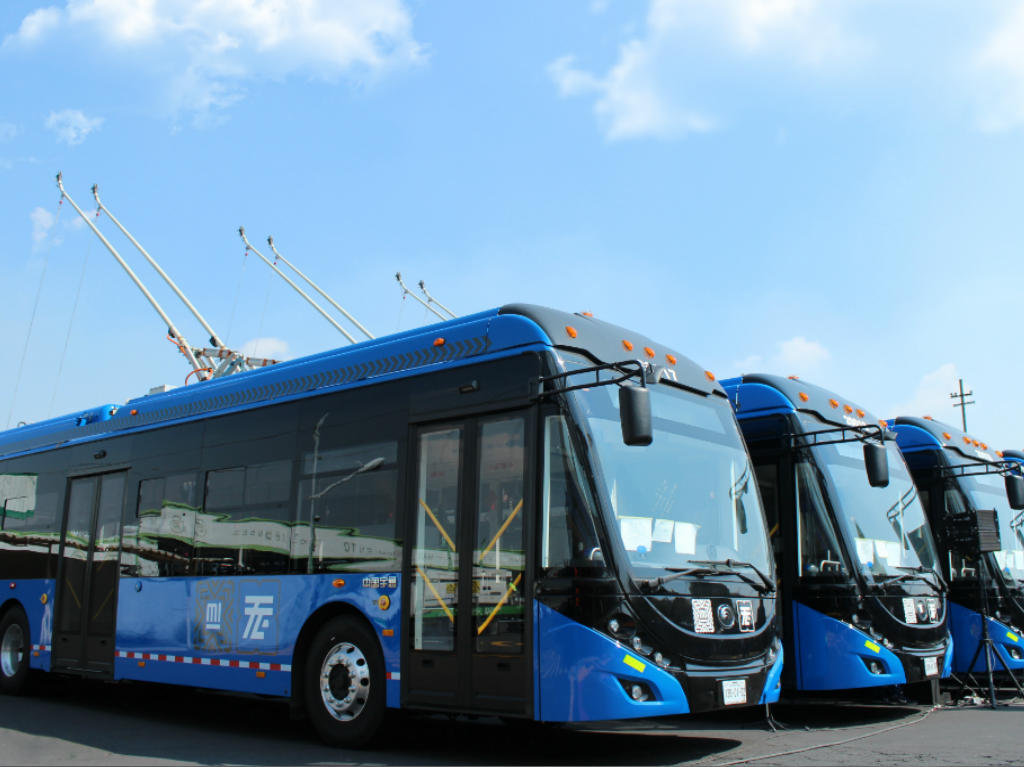 What route will it have?
This new electric transport is scheduled to finish its different lines during the first half of 2022, almost 5 miles long in the line between Constitución de 1917 and UACM Casa de la Libertad stations, will allow commuting with Lines A and 12 of Mexico City's Metro.
Therefore, Iztapalapa's Elevated Trolleybus arrives to keep writing Mexico City's Trolley Network history, whose operation has transformed the city into the most advanced city in terms of electromobility in all Mexico.