Iconic manufacturer MINI presented its minimalist electric concept car, the Vision Urbanaut, which integrates sustainable design in a new electromobility experience.
In 2021, BMW presented the MINI Vision Urbanaut, a minimalist electric concept car with a state-of-the-art, sustainable design.
The Vision Urbanaut remains loyal to its compact and efficient urban roots. It also represents a paradigm shift with its interior: it is manufactured without chrome and leather finishes, with the sole purpose of making a statement in sustainable design.
Regarding the usage of sustainable materials, BMW's Head of Design, Oliver Heilmer, said, "We believe that in this increasingly complex world, it will be very important to focus on the essential aspects. The feeling of space plus innovative materials is just asking to be explored… Every inch of this model has been planned at our MINI Design Studio in Munich."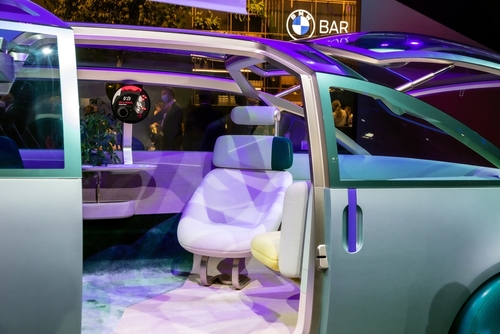 More about this concept
The Urbanaut represents a way to rethink the inside of a vehicle as a workspace, study, or a lounge by adding living room-like features inside a Zero Emission vehicle.
The inside of the Vision Urbanaut was designed with three different functions in mind:
Chill – the space takes on green tones in order to create the sensation of being in the middle of a forest
Wanderlust – this mode is used when the vehicle is in automated driving mode, or it could also be driven directly by the driver

Vibe – when the feeling of an open space intensifies by opening the side door and propping open the windshield creates a welcoming scene that blurs the boundaries between the outside and inside.
Is the "MINI" tradition ending?
According to Heilmer, the URBANAUT concept car was designed using "the original thinking of the MINI brand," which makes the most of internal space instead of its external dimensions and is consistent with the values ​​of the MINI brand. "In terms of physical size and internal space, URBANAUT is the most efficient MINI model."
Heilmer added: "We began developing the MINI Vision Urbanaut at the end of 2018, returning to the origins of MINI and questioning the status quo." This MINImalist concept car has become a turning point for design and electromobility.
Electromobility is a very interesting topic, if you want to know more about this topic worldwide, we invite you to read more of our articles on Movementistas.