Scania's extra-long Zero Emission truck seeks more efficient, sustainable freight transport logistics.
Scania, a global leader in heavy-duty transport, is preparing an extra-long Zero Emission truck which aims to reduce its carbon footprint via electromobility, thanks to its efficiency.
Scania is collaborating Jula Logistics, an innovative Swedish freight company which uses vehicles which are twice as large in order to decrease the number of trips it has to take between the warehouse and the loading port each day, thus reducing greenhouse gas emissions.
Jula Logistics' CEO, Lennart Karlsson, explained, "This extra-long Zero Emission truck is the cherry on top of our sustainable logistics plan: Our cargo arrives to the port in Gothenburg by boat, are stowed onto a train that goes to Falköping. From there, the cargo is carried by to our warehouse in Skara."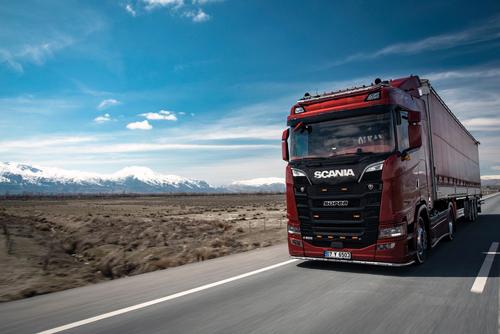 Jula Logistics vision is to turn their 32-meter (105 feet) long, diesel-fueled, 64-ton vehicles into EVs (this is twice the normal weight of an EV). With trucks this size, they have been able to reduce their fuel usage by 70% per transported unit. The collaboration with Scania will reduce this number even more.
Electrifying this heavy-duty vehicle will mean installing solar panels on the roofs of Jula's Warehouses in both Falköping and Skara to supply energy to the fleet.
Scania will begin their to circulate their extra-long, Zero Emission trucks during the first half of 2022. It's important to point out that in Mexico, the manufacturing of buses and trucks began formally during 2021.
Karlsson concluded: "For us, beginning to work on a transition towards decarbonized transportation is just fantastic."